Foreword :
After spending more than 6 years studying it, the only thing I know for sure is that Bitcoin is greater than us all. Reasons for initiating our journey through the rabbit hole are different for each one of us: some enter it driven by greed and profit, others to understand this social phenomenon or simply by need. No matter what, people stay because they share common values: freedom, equality and justice.
When I achieved writing this book, Bitcoin was 12 years old and considered the only credible alternative to the degeneration of fiat currencies we all know and use (euro, dollar…). Bitcoin is actively used by more than a hundred million people around the globe. It is legal tender in a small Central America country and the geopolitical consequences of this new technology can't be overlooked anymore.
Bitcoiners (including myself) will tell you that Bitcoin has already won and that it's only a matter of time before a hundred percent of the global economy runs on a Bitcoin standard. We call that phenomenon hyperbitcoinization. Yes, you read that well. We're crazy enough to claim today that an imaginary asset valued to less than a trillion dollars will become the next master of the financial realm and of the whole world consequently.
This assertion can amaze you, make you smirk or even openly laugh. And yet, you're here because Bitcoin removes the dust from those unpleasant questions you've long disregarded. You will, like everybody else, fall into the rabbit hole. Once you've read this book and finished your initiation stage, you won't laugh anymore. You will come to the realization that Bitcoin, this geeky digital money, was one of the only solutions to preserve the wealth and security of your loved ones.
Just like Neo, you'll wake up in a dark and cruel world, the real world. A world where the money doesn't grow on trees anymore, a world where rationality, logic and humanity take over corruption and power.
Welcome to the rabbit hole, enjoy the discovery!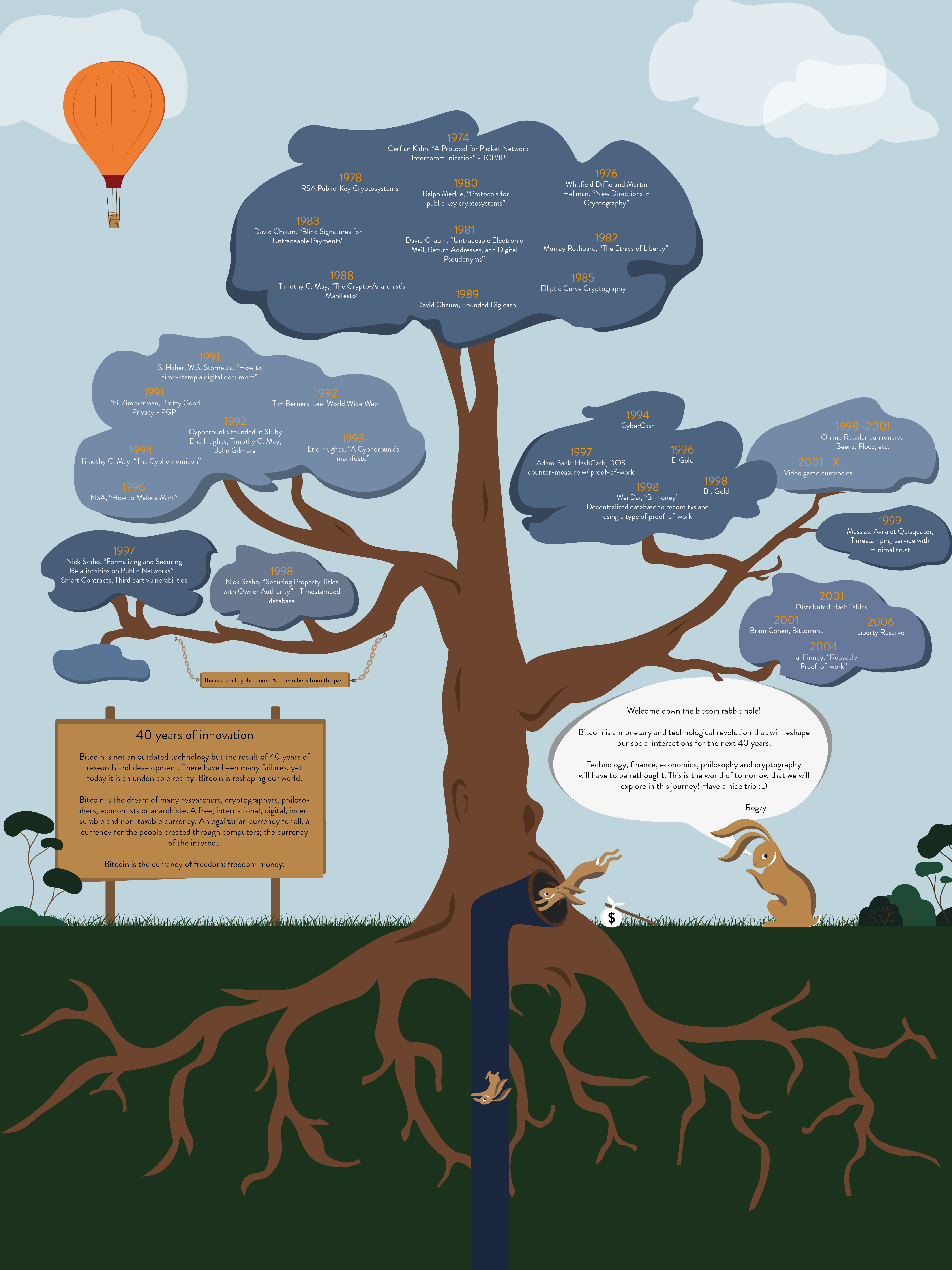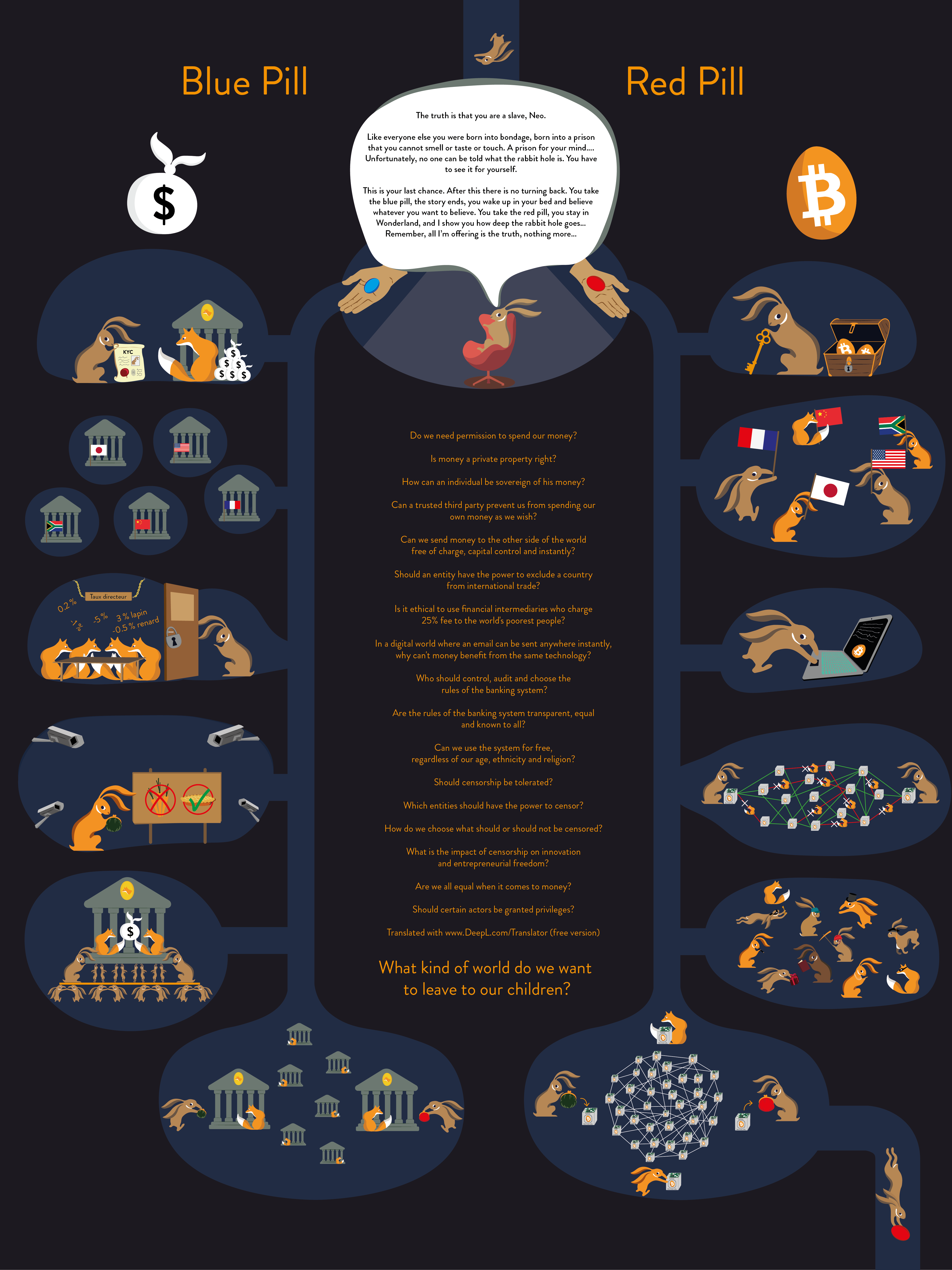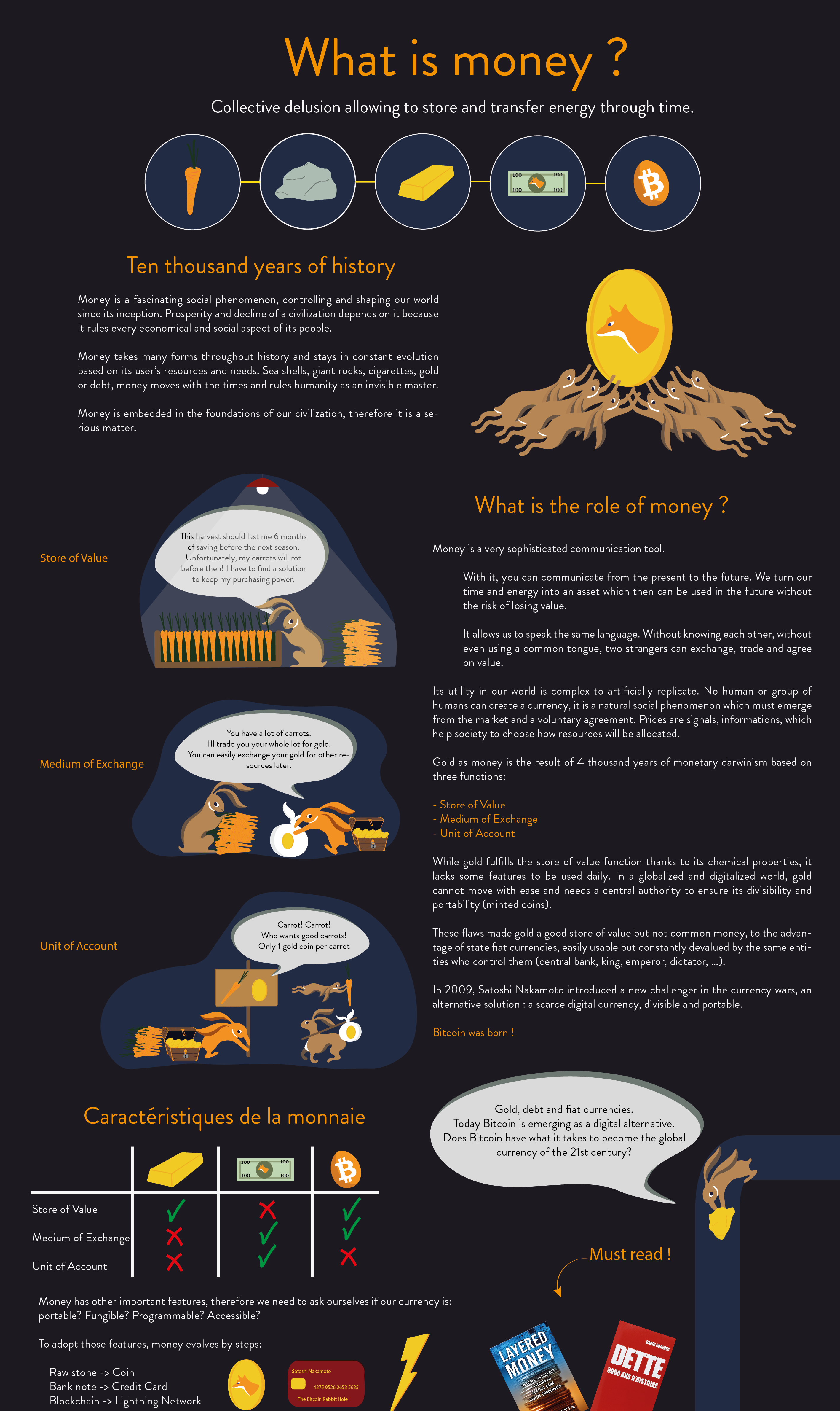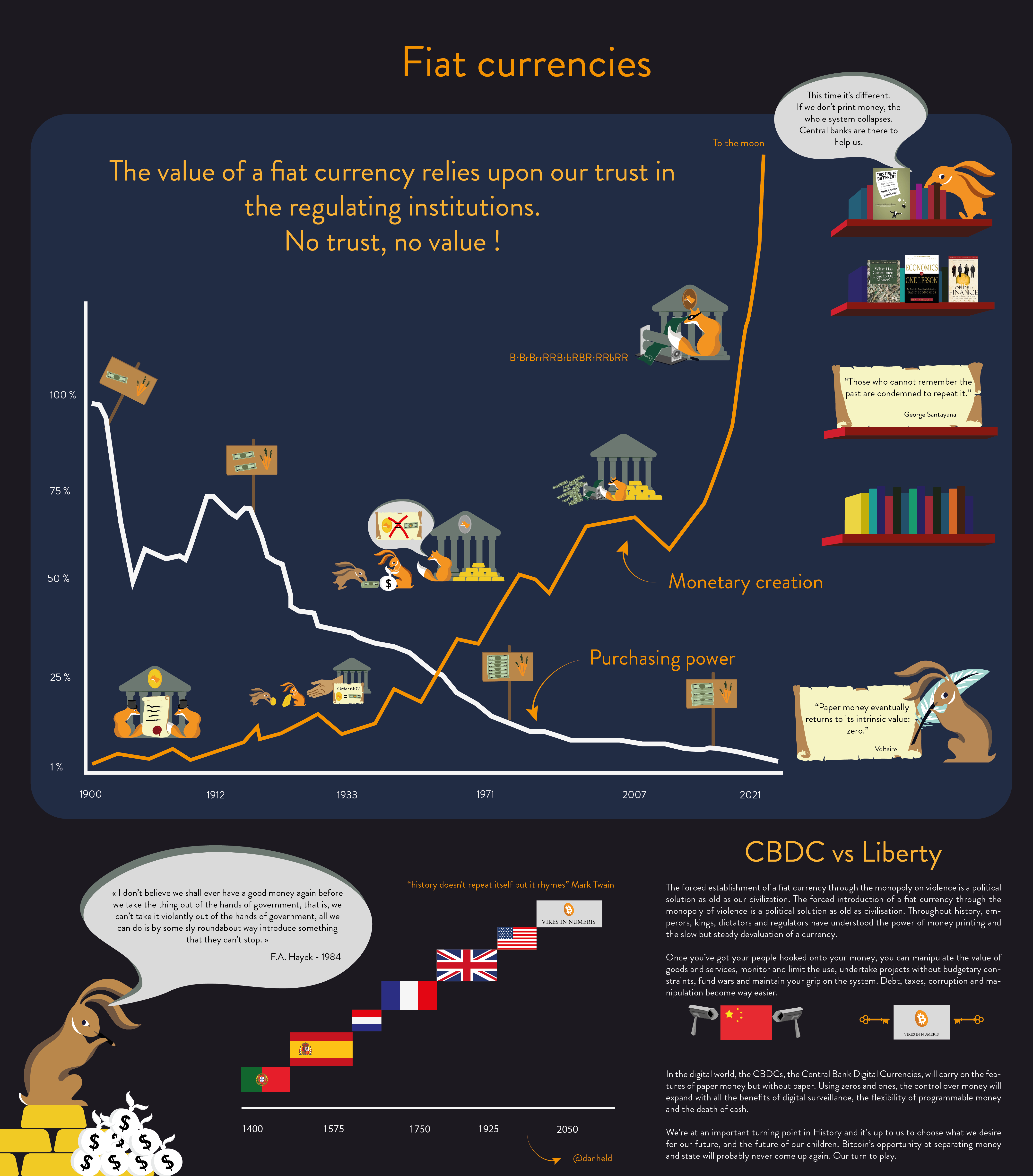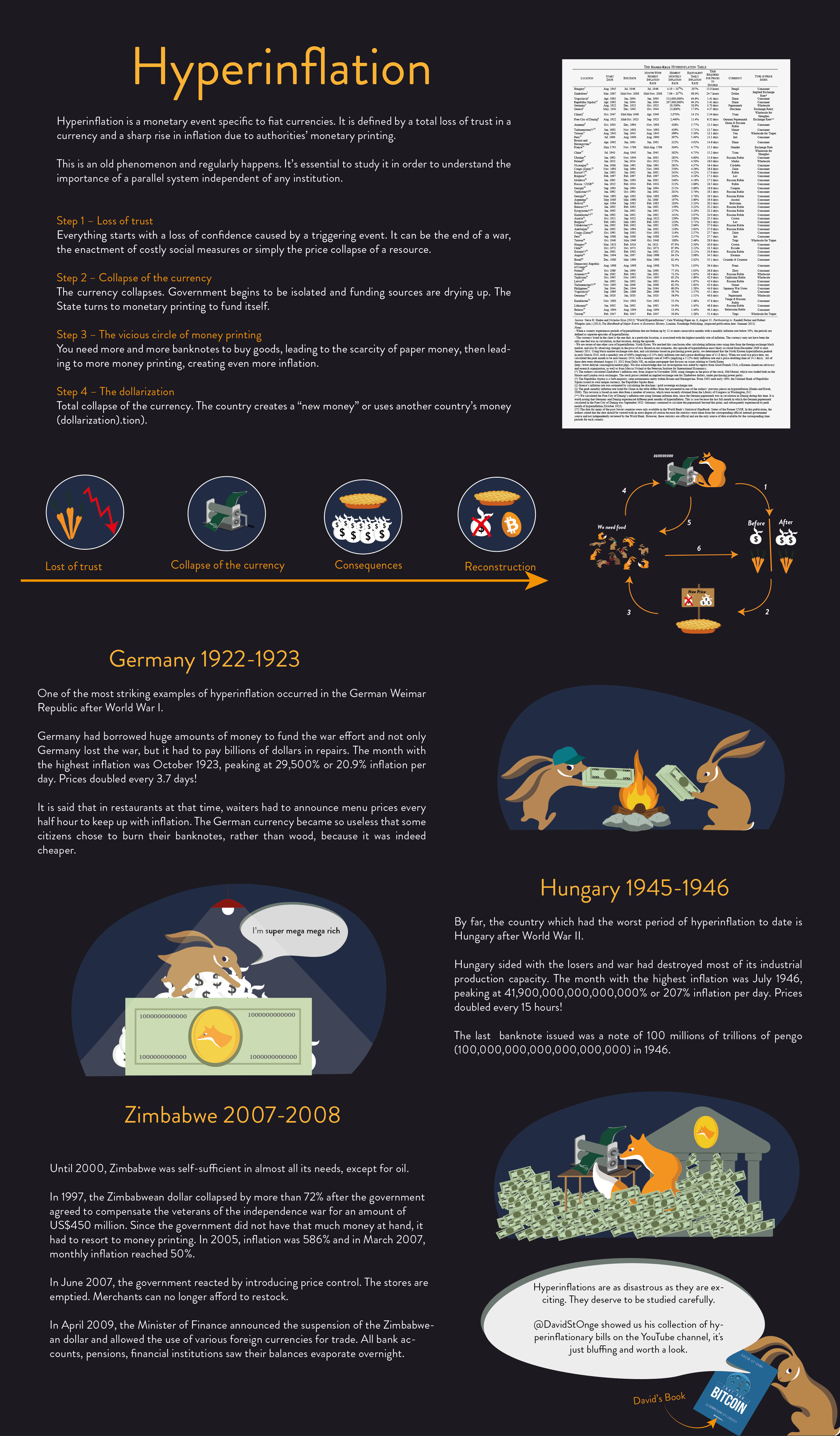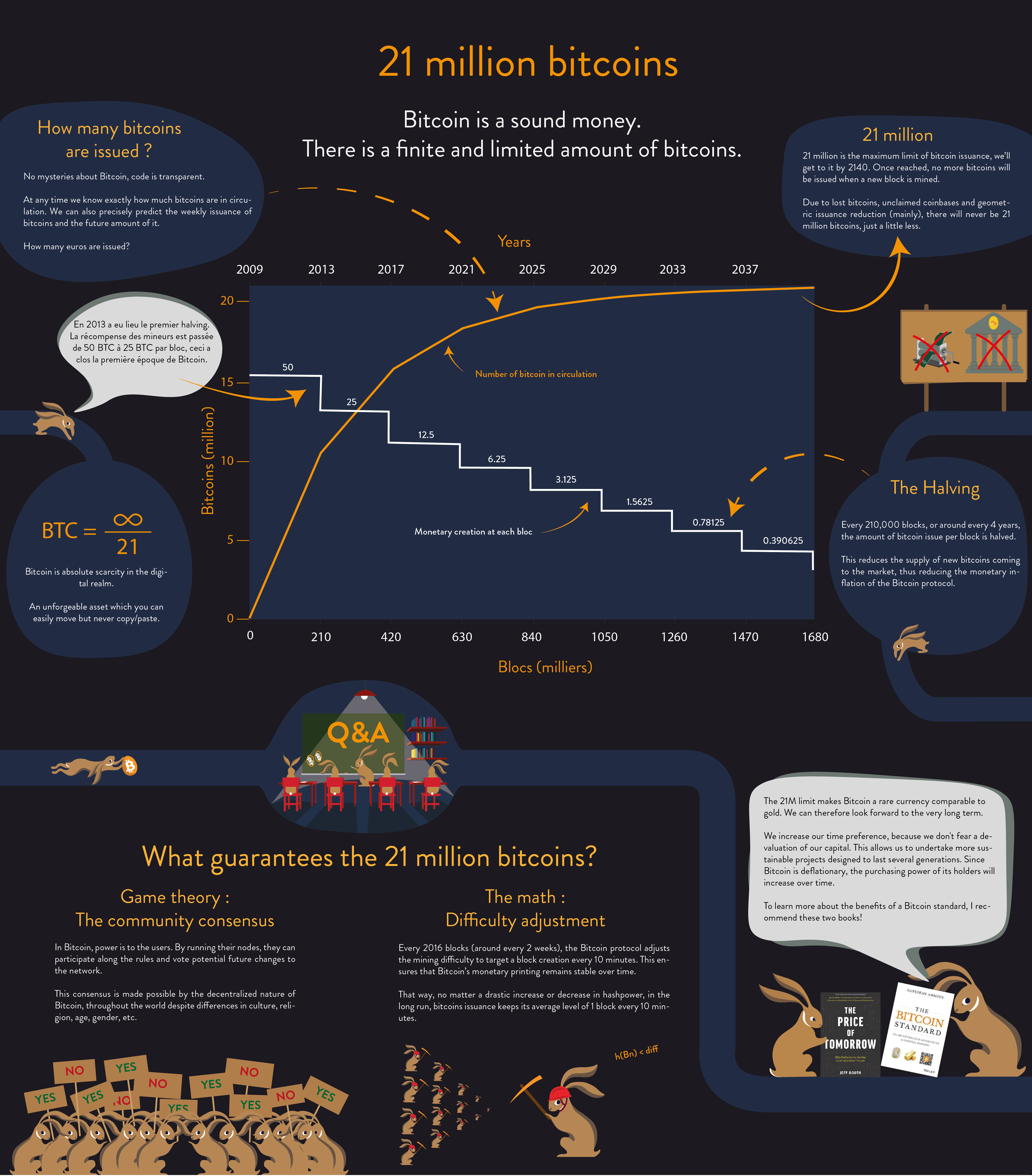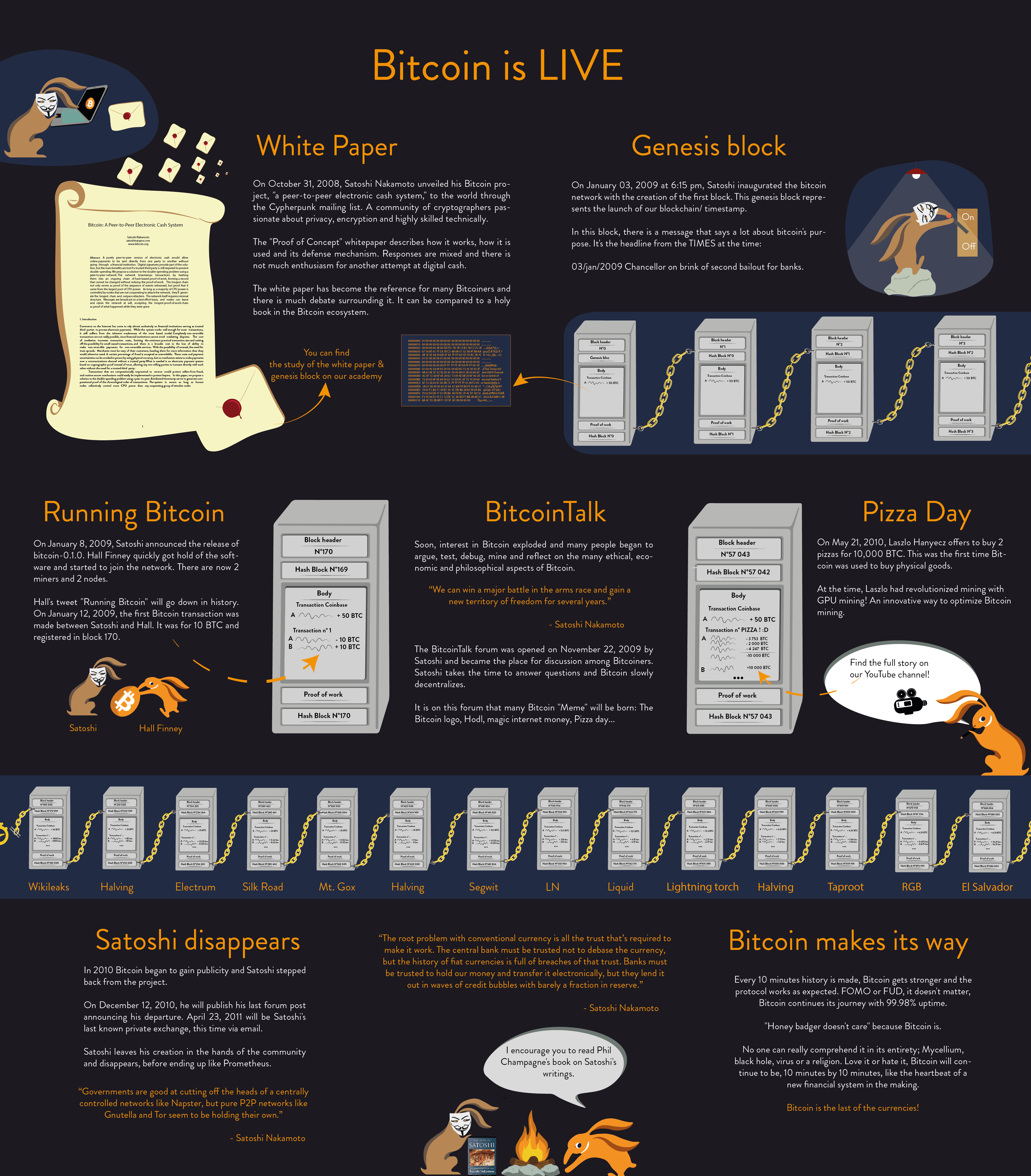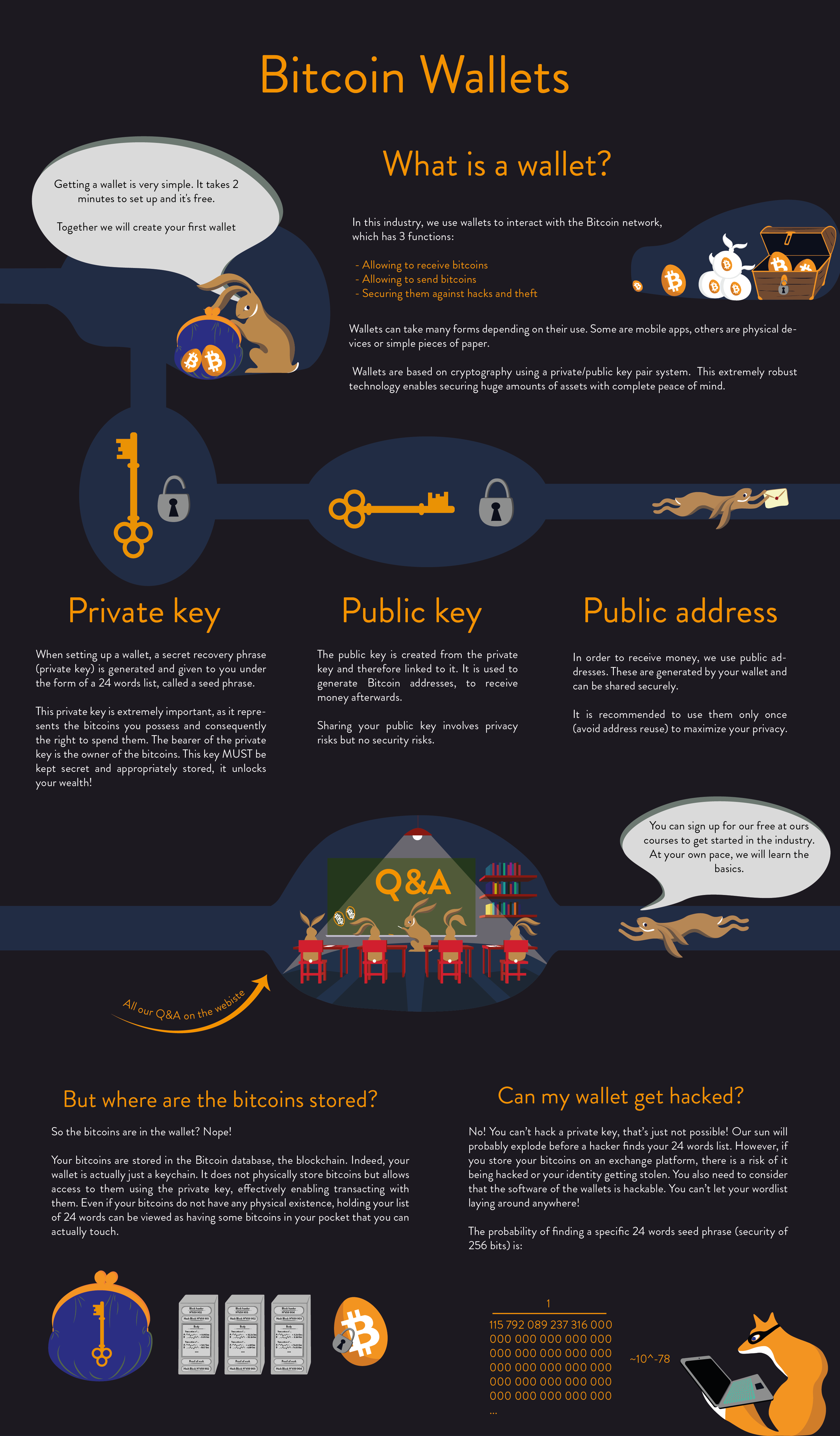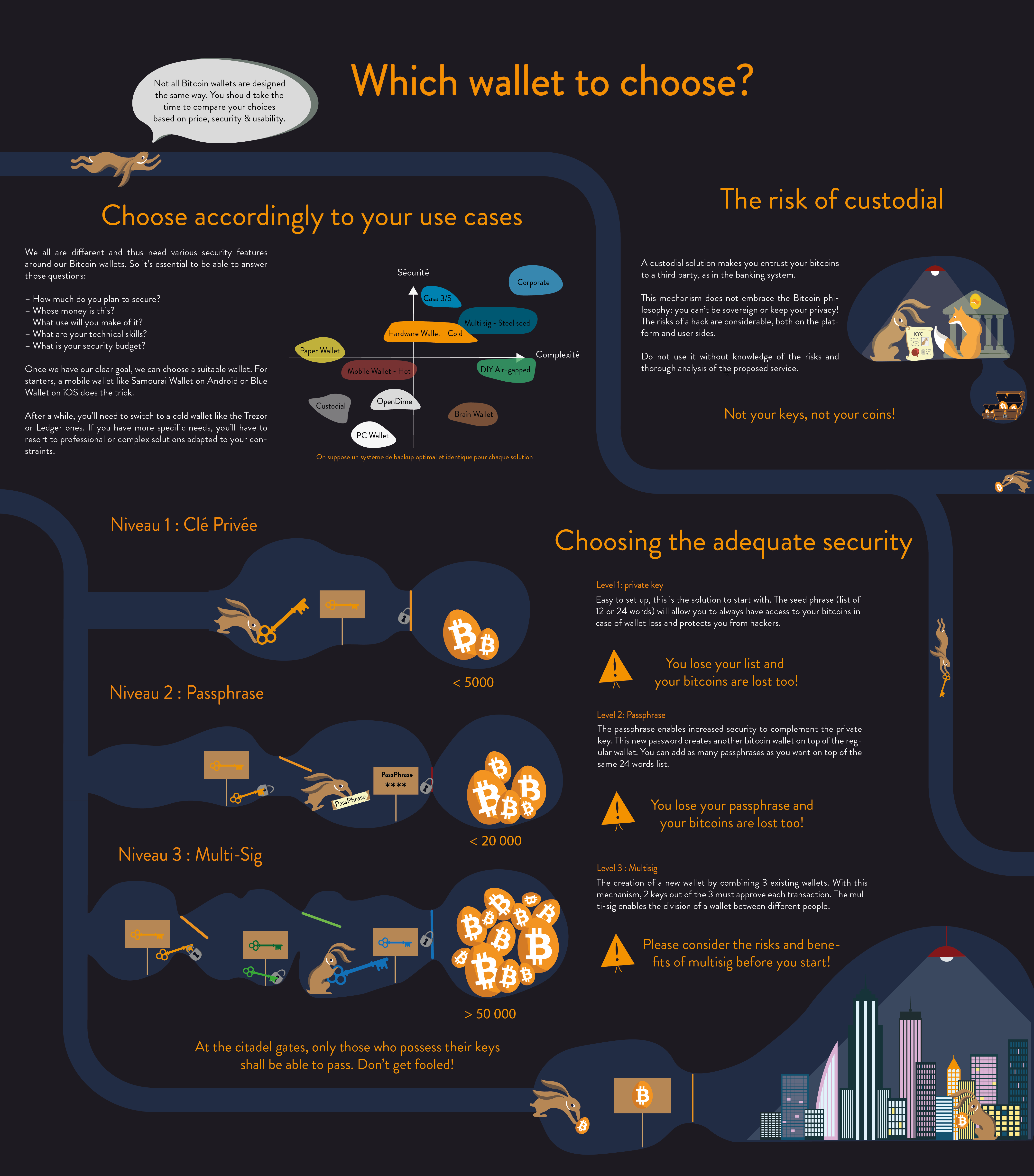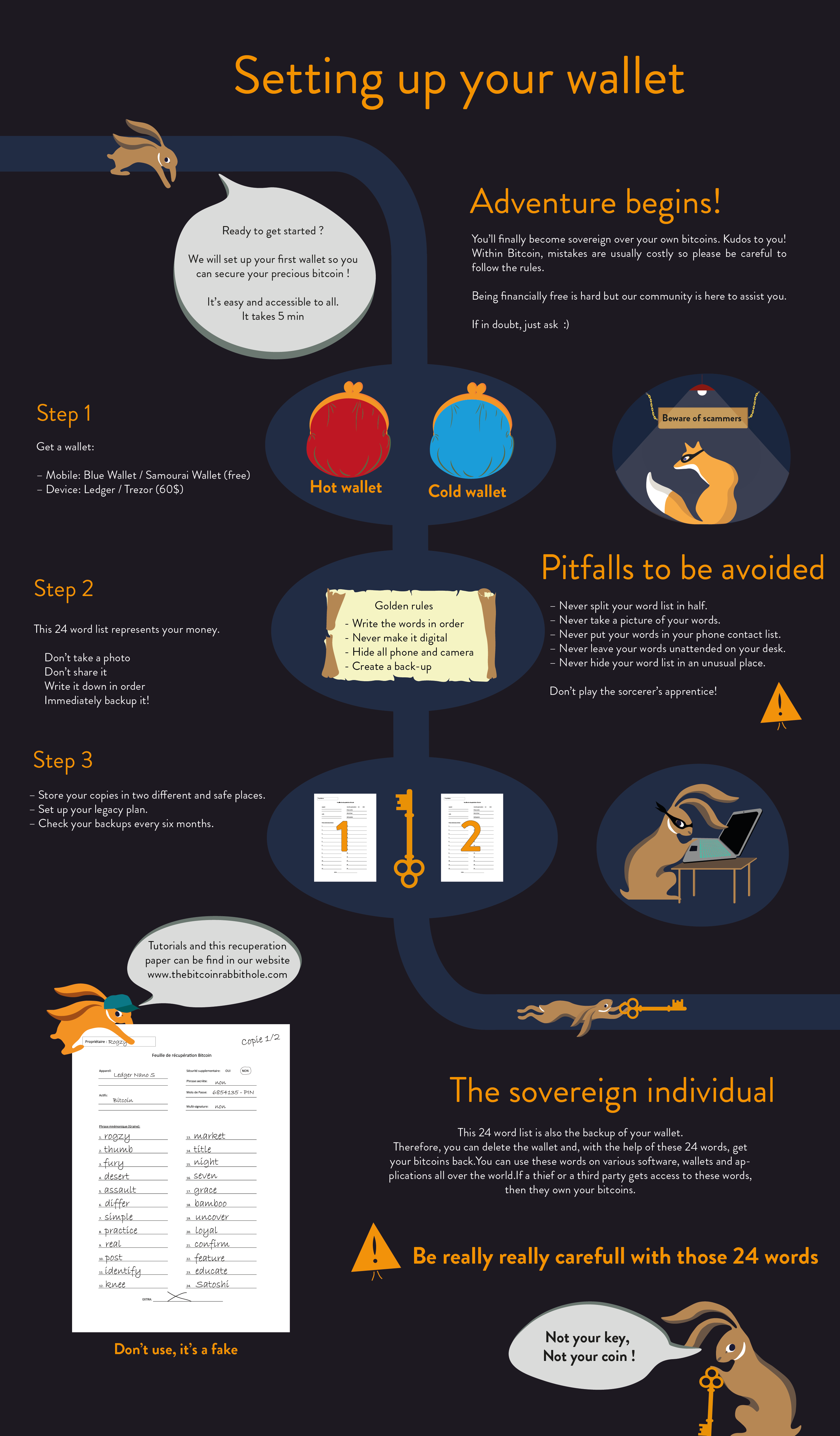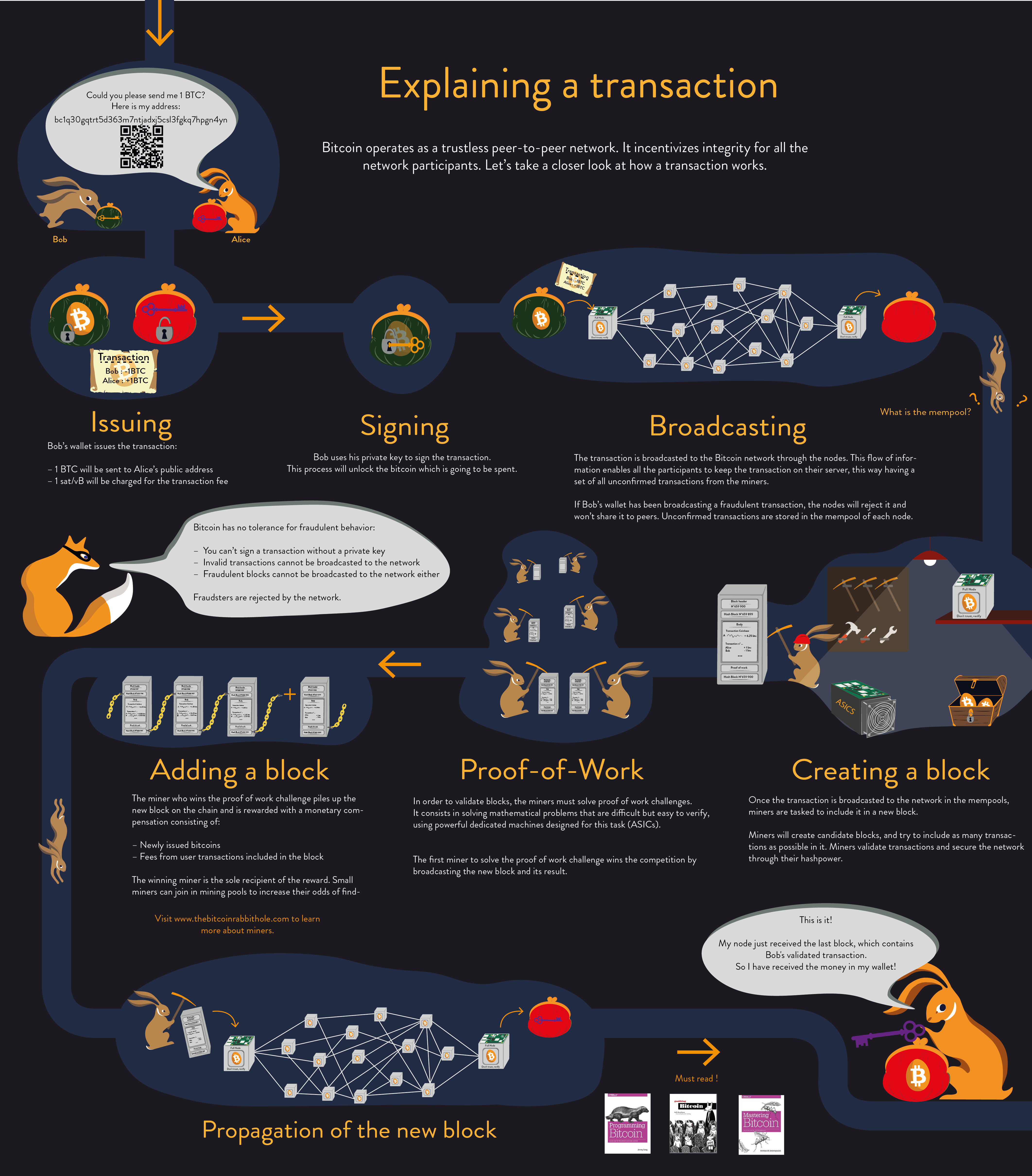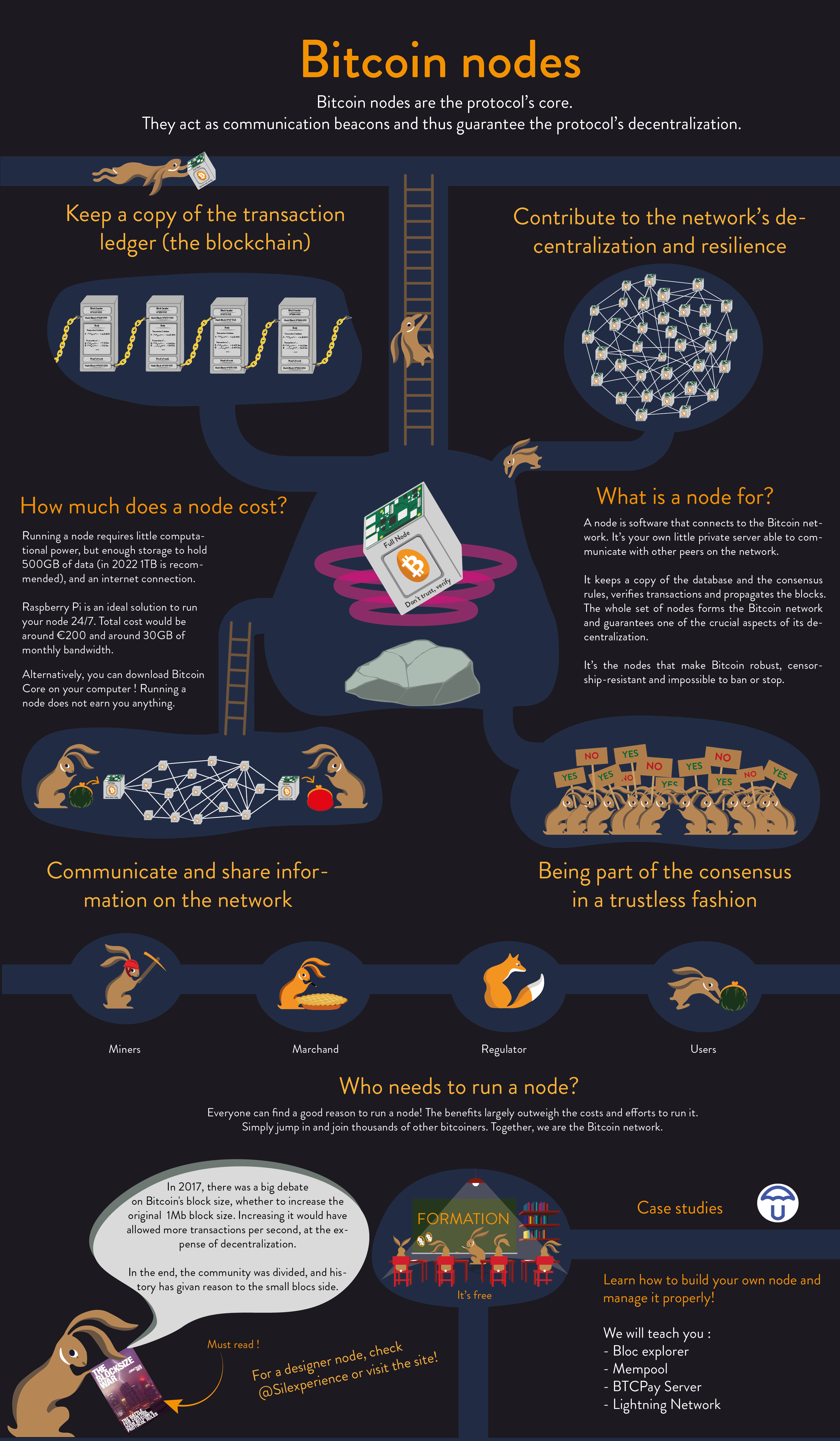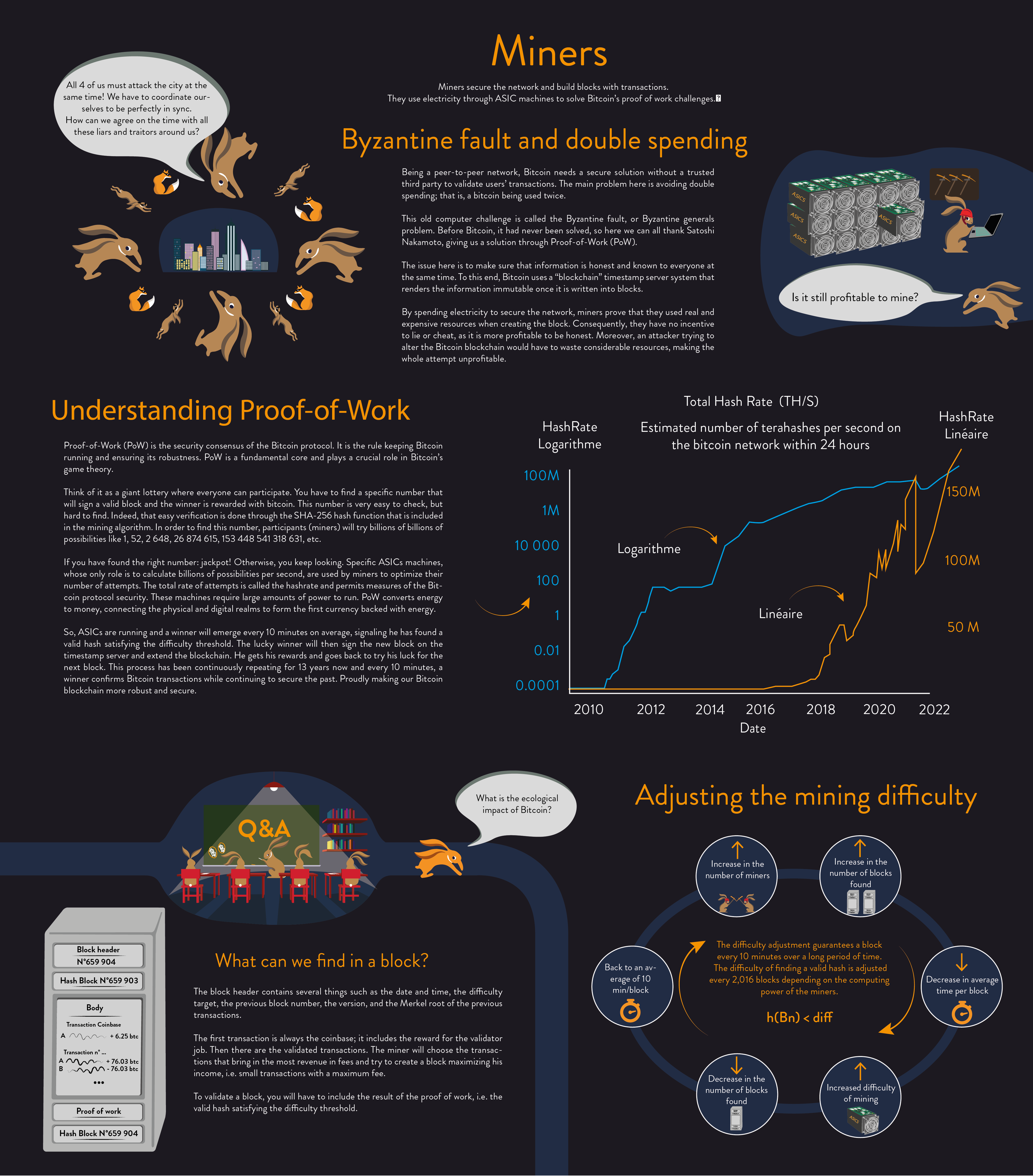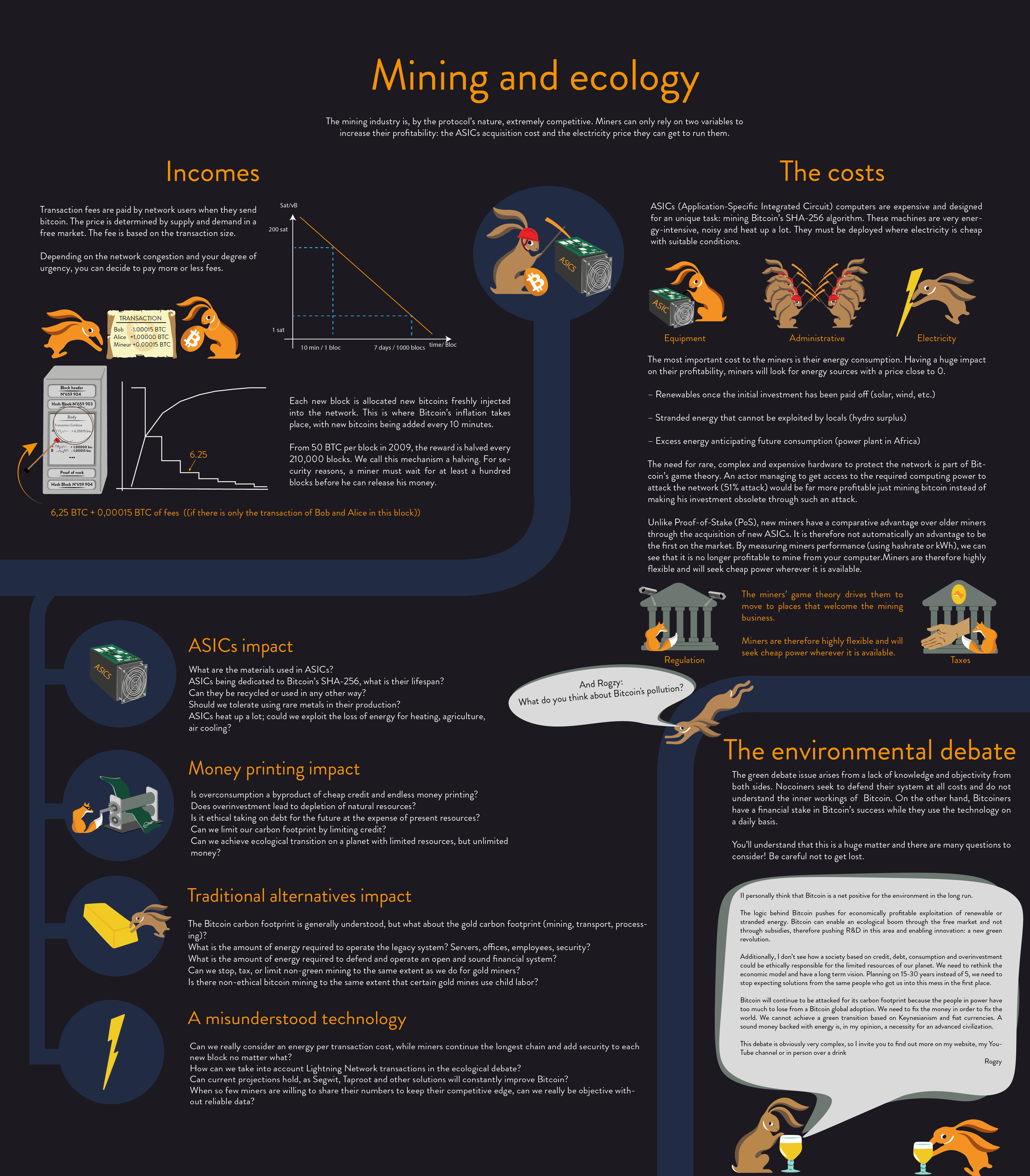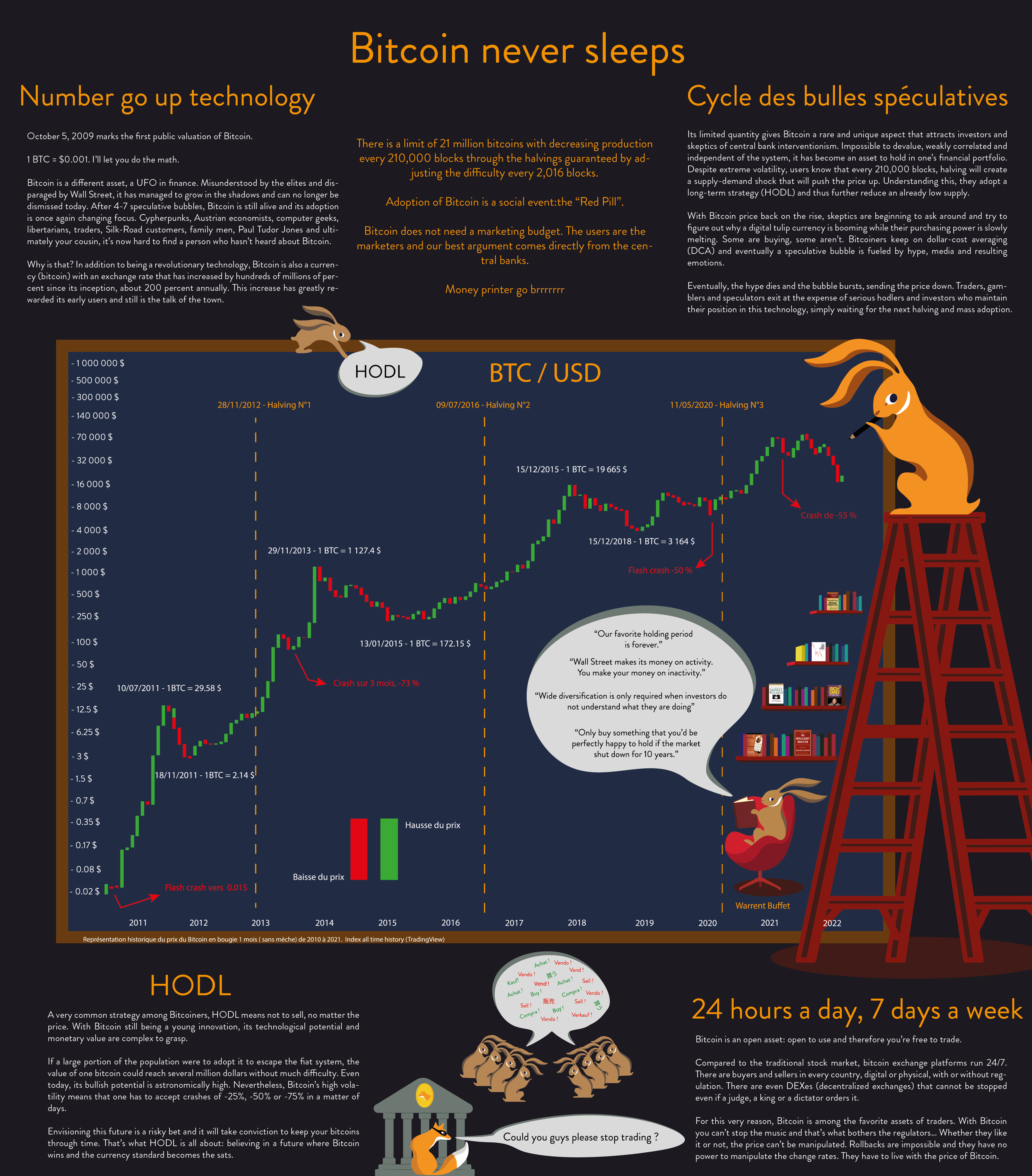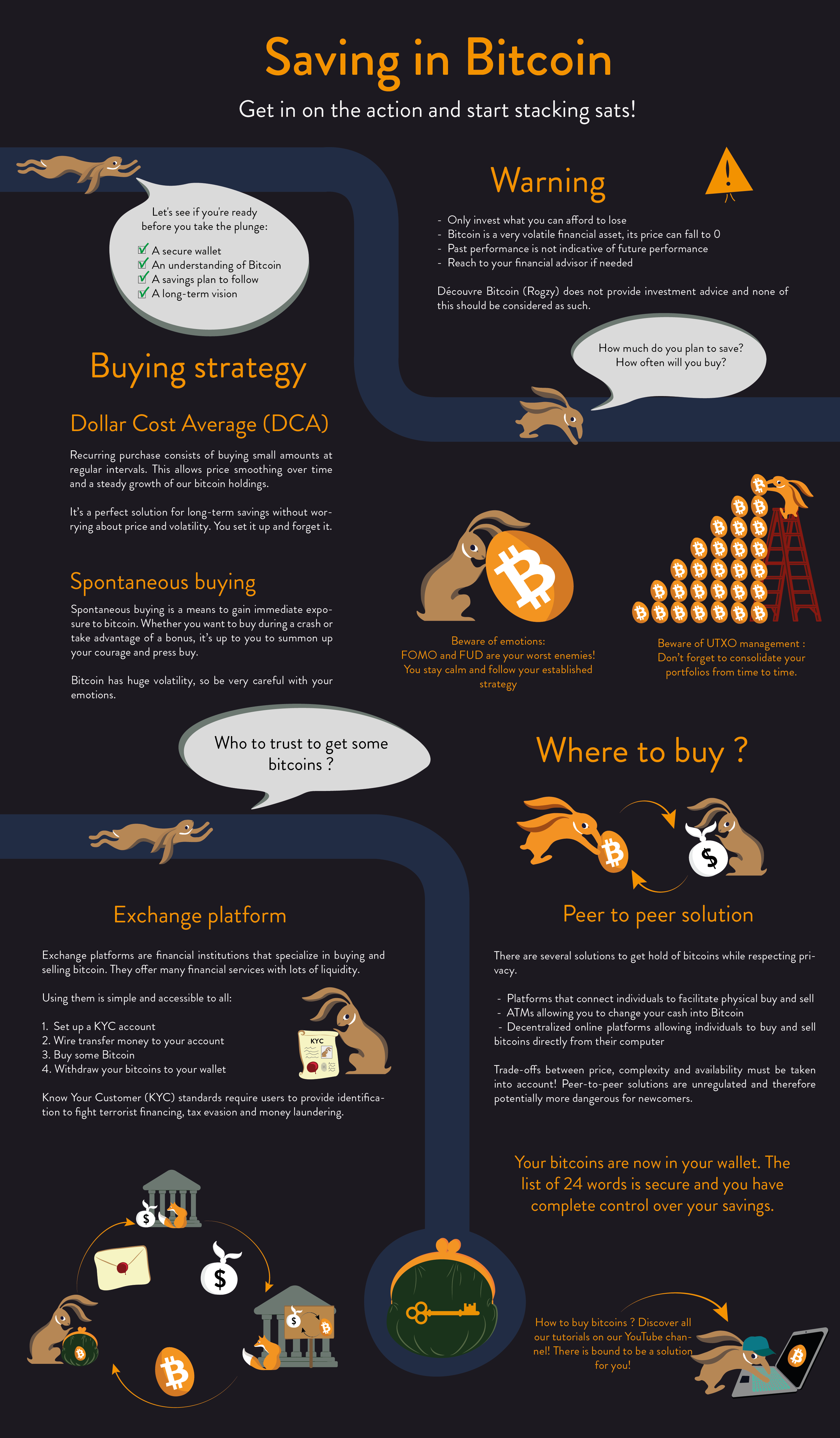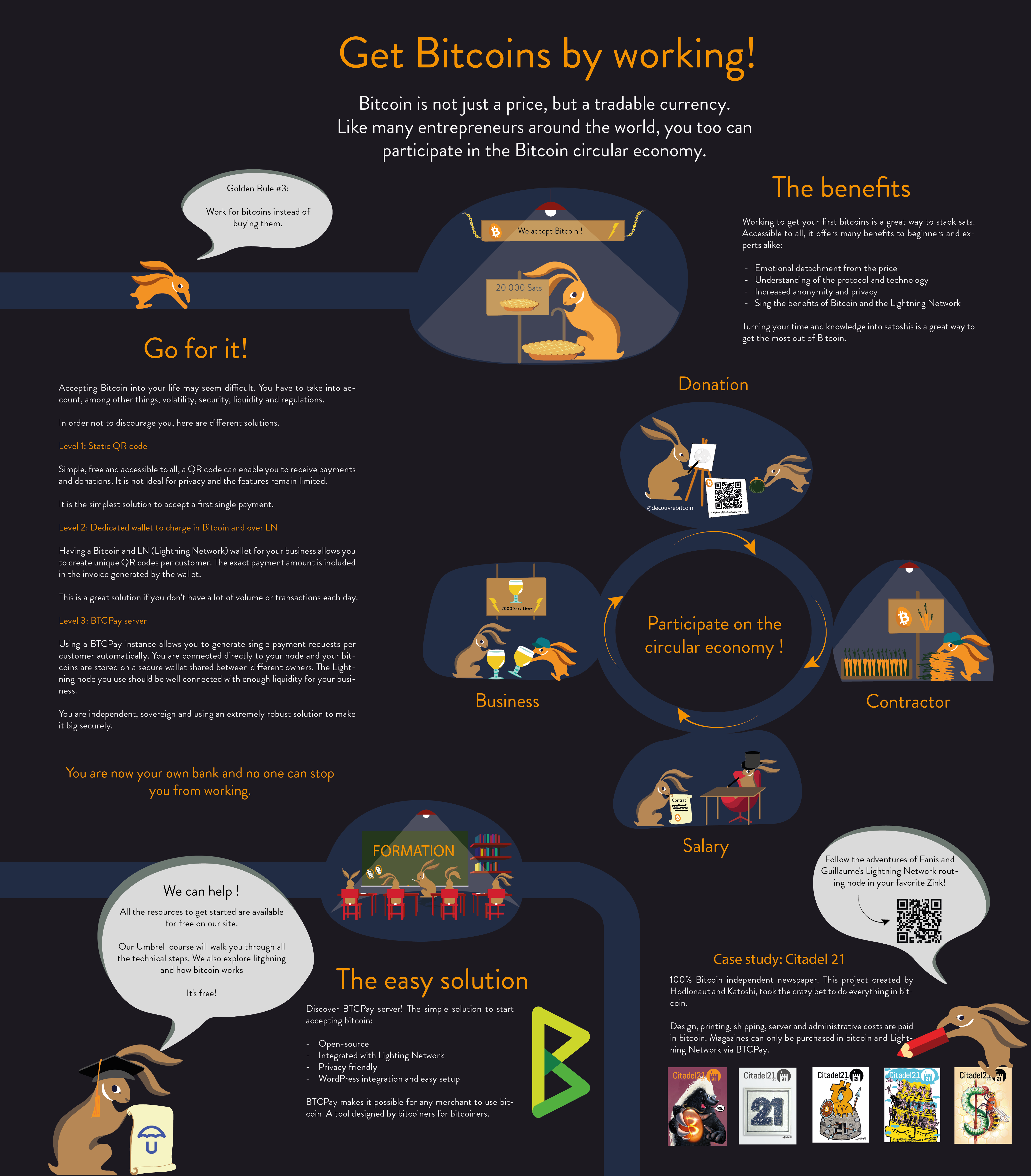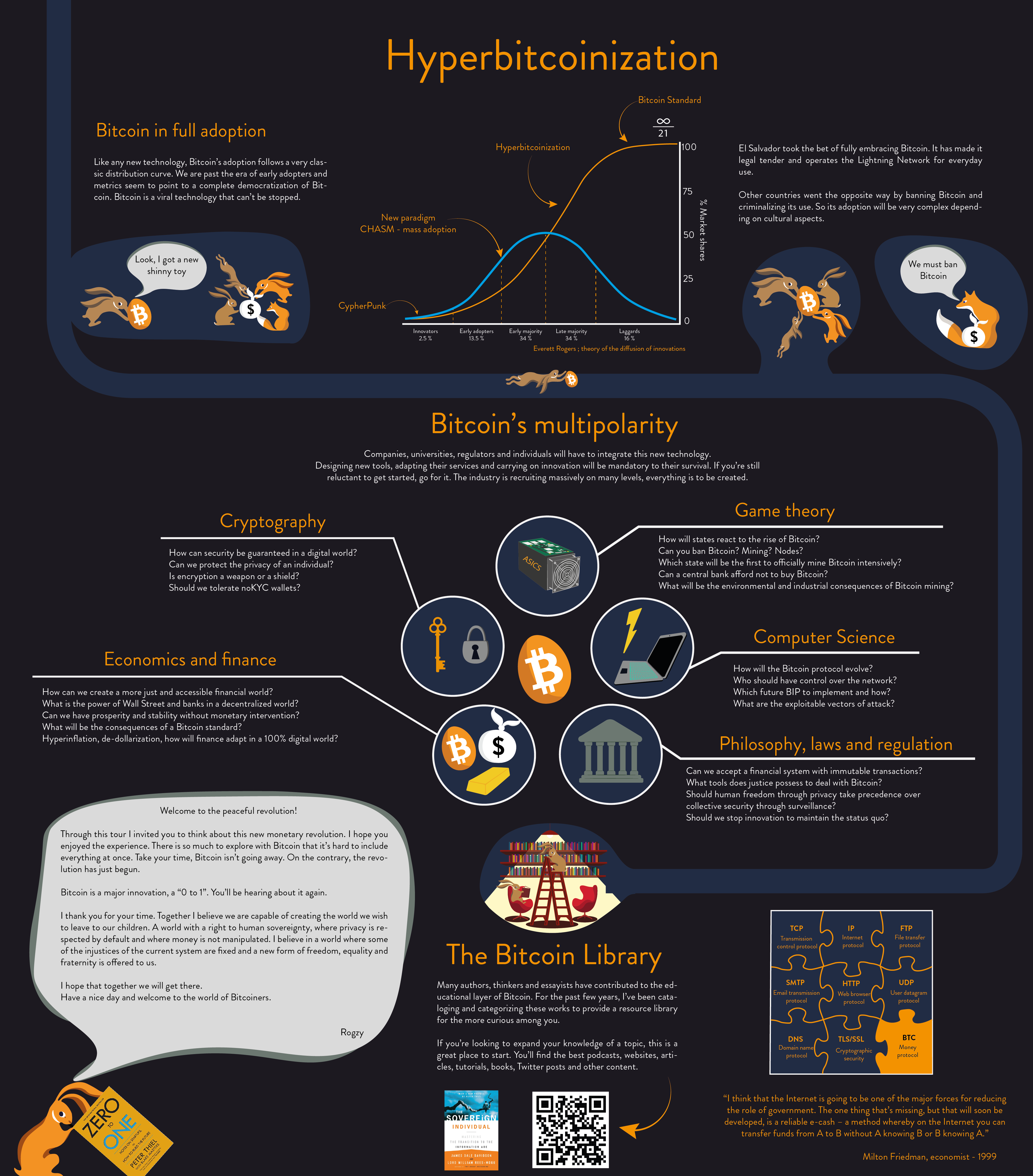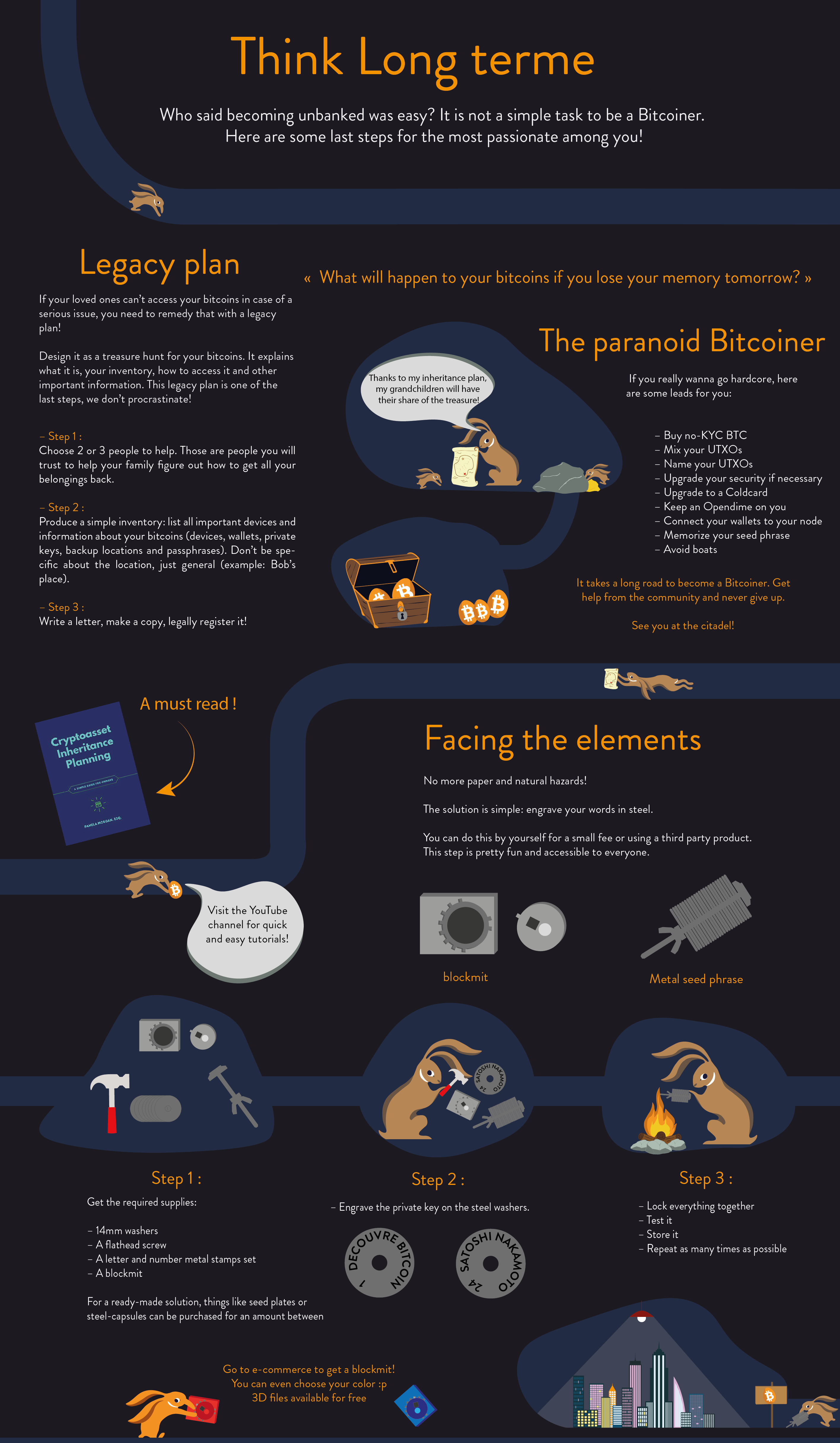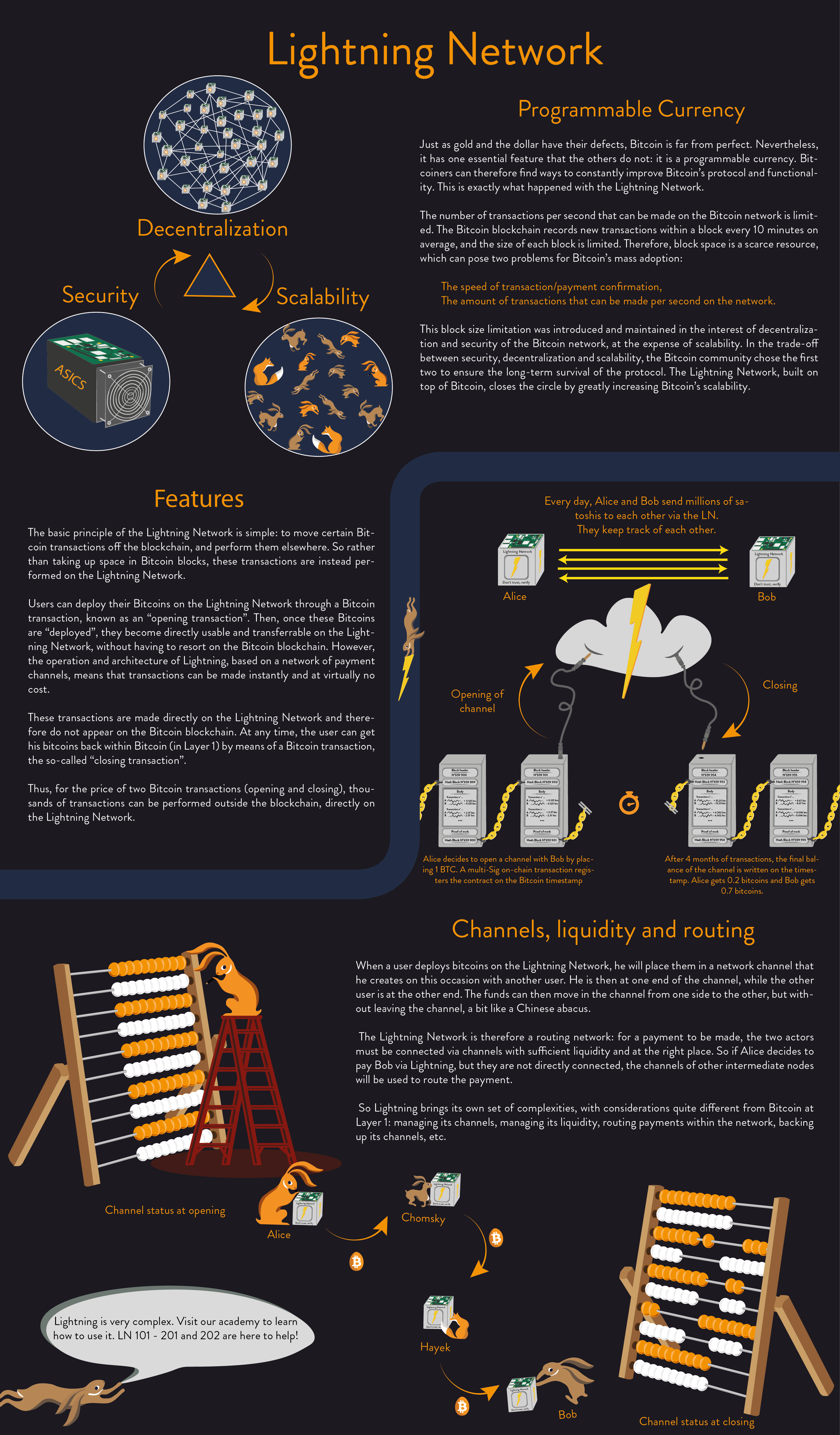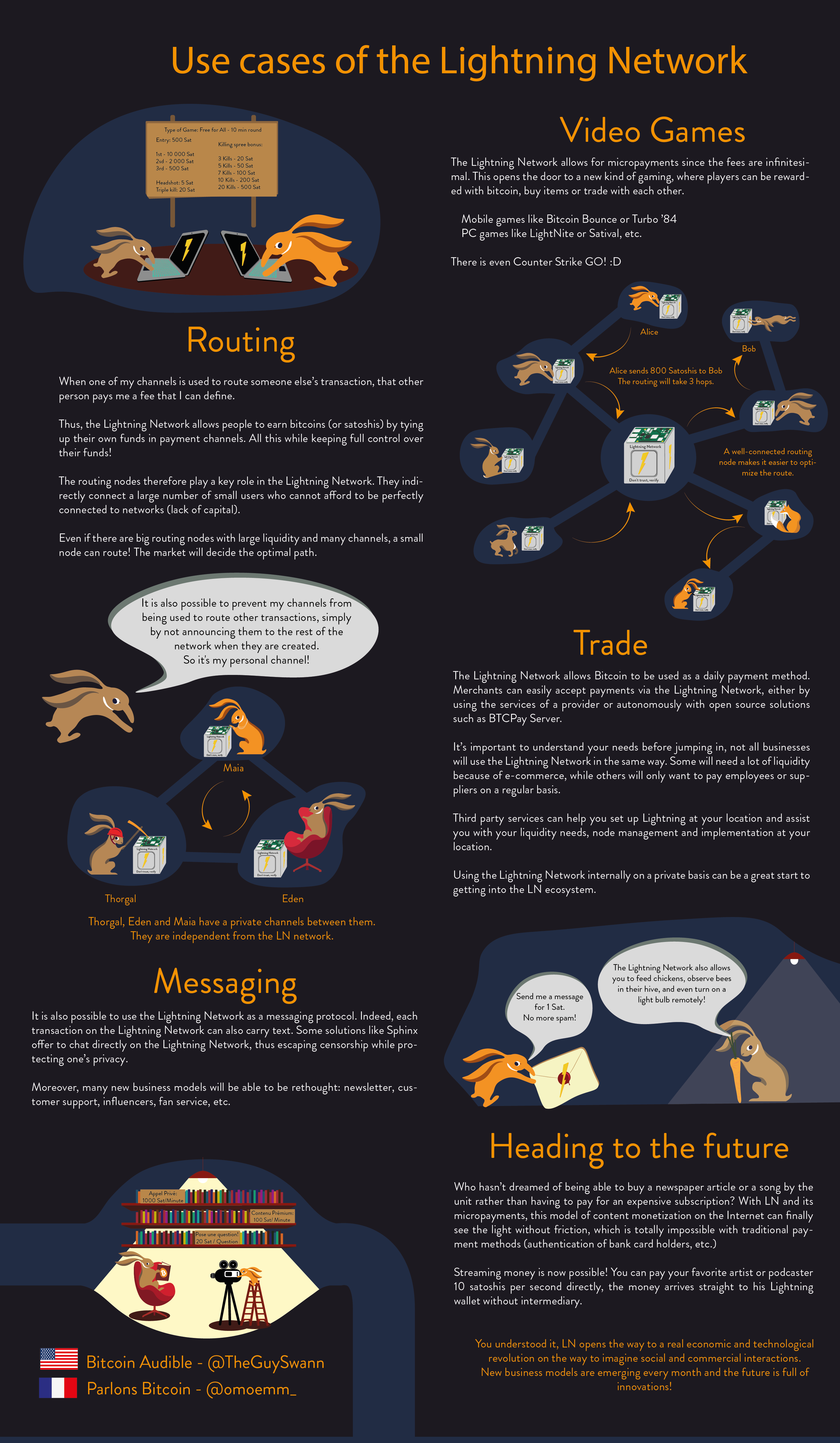 A huge thank you to the people who made this project possible
Muriel

StackinSat team

Surfin'Bitcoin team


Ishani & Sarah

Correctors

Out traducteur Prof Chaine , Lesly, Antho